Ready to list your home?
Click this link, Your Home Sellers Guide to download our 2018 Fall Home Sellers Guide. You can also request one via email. Email us at billdolloff2@gmail.com or conniedolloff2@gmail.com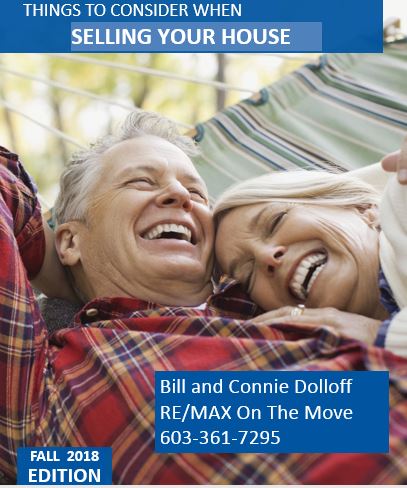 This guide is packed with information and charts to give you all the local and national real estate market trends, forecasts, with hints and do's and don'ts about home selling! Here are some samples….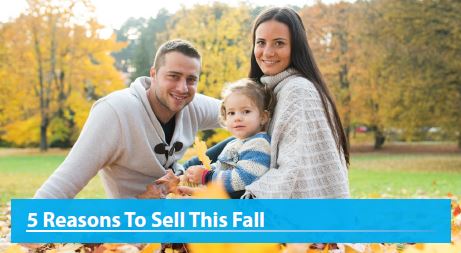 1. Demand Is Strong
The latest Buyer Traffic Report from the National Association of Realtors (NAR) shows that buyer demand remains very strong throughout the vast majority of the country. These
buyers are ready, willing and able to purchase…and are in the market right now! More often than not, multiple buyers are competing with each other to buy the same home.
Take advantage of the buyer activity currently in the market. Check our guide for more reasons to sell.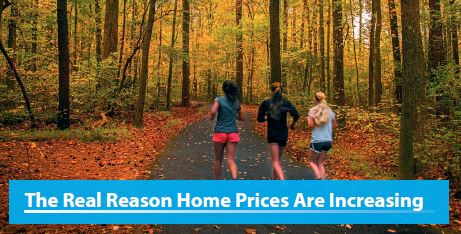 There are many unsubstantiated theories as to why home values are continuing to increase. From those who are worried that lending standards are again becoming too lenient (data shows this is untrue), to those who are concerned that prices are again approaching boom peaks because of "irrational exuberance" (this is also untrue as prices are not at peak levels when they are adjusted for inflation), there seems to be no shortage of opinion.
However, the increase in prices is easily explained by the theory of supply & demand. Whenever there is a limited supply of an item that is in high demand, prices increase.
Here's the table of contents..get a copy today to learn more about selling your home.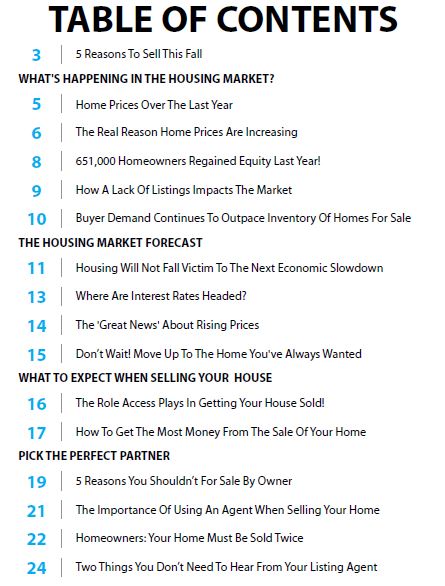 Give us a call today. 603-361-7295. Real estate has much to do with houses, land, contracts, inspections, etc. But we believe the real estate business is much more about people. We treat our clients the same way we would want to be treated.