Are You Planning to Buy a Home? Are You Prepared? It Pays to do Some Homework!
Click this link, Home Buyers Guide to download our 2018 Fall Home Buyers Guide. Or you can email us and we'll send you a copy. Email us at billdolloff2@gmail.com or conniedolloff2@gmail.com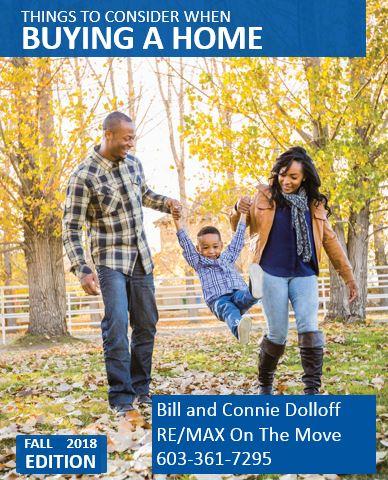 This guide is packed with information and charts to give you all the local and national real estate market trends, forecasts, with hints and do's and don'ts about home buying! Here's a small sample of what you'll see!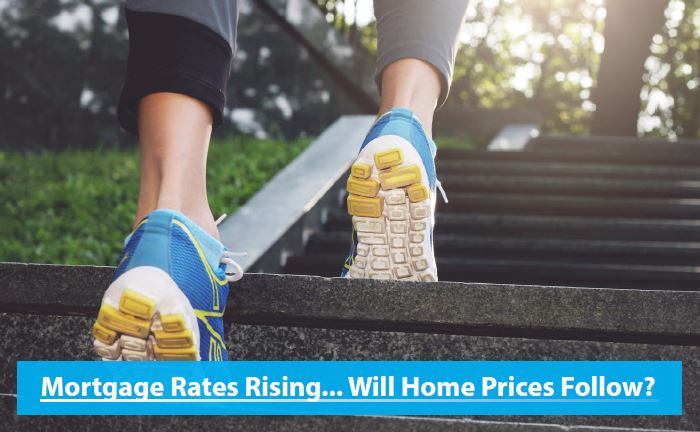 Mortgage interest rates have increased by more than half of a point since the beginning of the year. They are projected to increase by an additional half of a point by year's end. Because of this increase in rates, some are guessing that home prices will depreciate.
However, some prominent experts in the housing industry doubt that home values will be negatively impacted by the rise in rates.
Mark Fleming, First American's Chief Economist:
"Understanding the resiliency of the housing market in a rising mortgage rate environment puts the likely rise in mortgage rates into perspective – they are unlikely to materially impact the housing market…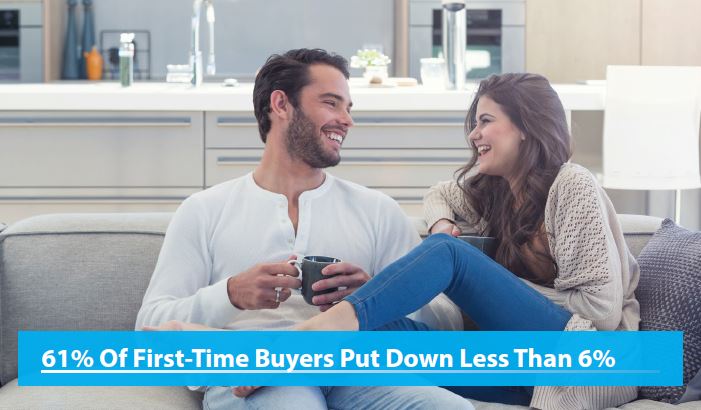 According to the Realtors Confidence Index from the National Association of Realtors, 61% of first-time home buyers purchased their homes with down payments below 6%.
Many potential home buyers believe that a 20% down payment is necessary in order to buy a home and many have disqualified themselves without even trying, but in July, 72% of first time buyers and 53% of all buyers put less than 20% down.
And in this guide you'll also find…..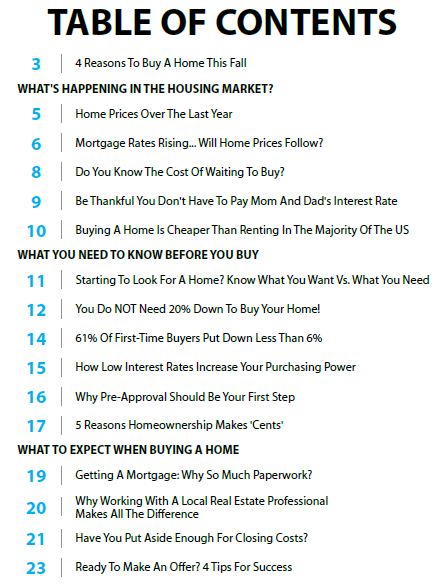 Give us a call and lets talk about your home buying plans. Buying a home, whether its your first one…you're family is growing..or its time to downsize..is a decision that impacts your personal wealth portfolio. It's a decision you should take seriously.
The real estate business is certainly filled with topics about houses, contracts, inspections, rates, etc. But we think its more about people…and treating them they we'd want to be treated.