Pet Odors and Showing Your Home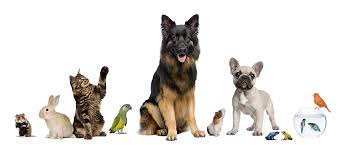 Pet odors can prevent a sale
If you want to sell your home for a good price, you need to address the pet odors. Whether you notice them or not you need to deal with them. Just ask your agent to give you an honest opinion of the smell in your house. If he or she says it needs to be addressed, it needs to be addressed.
Encourage ventilation – The first thing you need to do is open up the windows and doors and let some air in. It can be hard in cooler months to allow ventilation and still remain comfortable, which can lead to an accumulation of smells in the house. Whether it is hot or cold, let some air in and let some of those bad odors flow right out. This is only a starting point, but important nonetheless.
Remove the offenders– This is one of the harder parts of selling a home when you have pets. The fact is, as long as those pets are given free reign of the house you are going to have odor problems. Once you decide that selling the house is important, you will probably need to restrict the movement of your pets until the house is sold. Some people even keep their pets at a friend's or family member's home to make things easier.
Wash – It is sometimes surprising just how many places odors can accumulate. When you really want to clear out the smell it is worthwhile to wash everything that is washable. This means sheets, blankets, pet bedding and even the draperies. If it is washable you might as well wash it. You will be surprised at just how much odor this can remove from your home. Of course, follow the fabric care directions on all your items. Some may need to be laundered or steam cleaned to avoid damaging the material.
Scrub your floors – Any surface that can be scrubbed should be. You don't necessarily have to use a harsh abrasive, but you do want to use some sort of cleaner appropriate to the surface to remove all dirt and dander and possible odors. There are pet odor removers that you can purchase for certain materials. However, you can also just make up a light bleach solution – 1:9 or so – to clean off tougher surfaces like walls and concrete. Use your discretion, just make sure that you clean off all the surfaces in your home – including window sills, molding, floors and counters.
Get your carpets cleaned– How you do this is up to you, but it is worth noting that if you have odor problems it may be best to bring in a professional. Find a carpet cleaning service that will work hard to remove all offensive odors from your carpet and that will tell you honestly if what you want is possible. There may be some areas that are too far gone to be effectively cleaned with a carpet cleaning machine. Have the carpets cleaned and once they are dry, have another person test out the smells and see if they are gone.
Replace what can't be cleaned– Depending on your situation, you may have parts of your home that are simply not cleanable. Pet odors can be quite powerful and persistent and it may require replacement rather than cleaning to truly eliminate them. This is certainly true for carpeting and the pad that is underneath. The pad, more than the carpet, can soak up smells and never let them go. You will want to replace the carpet if this is the case. It is a small expense to make a lot more money on your home. There may also be other parts of the house, drywall and flooring that also need to be replaced. Better to pay a little bit now than lose out on a sale due to unpleasant odors.
Prepare in advance for your move – Once you have done all the dirty work and got your place cleaned up you should be in good shape to let the showings begin. If you have done everything right including pricing your home correctly and hired a great Realtor more than likely success is just around the corner. Soon enough there will be a sold sign in your yard. While selling a home with pets can be a lot of work, so can the move with them.
One of the best pieces of advice you can take from here is that pet odors will kill a home sale for many people that may otherwise like your home. This is driven by the fear that they will not be able to get rid of the pet smells once they own your home. This is something you should be thinking about when getting your home ready for sale. Good luck and hope you enjoyed the advice!