Learn what to look for when purchasing water hoses and sprinklers. Plus, how to maintain your watering equipment so it lasts a long time and a few quick repair tricks to save yourself in a pinch. These helpful hints are provided by the DIYNetwork! Check them out at www.diynetwork.com.
A Hose Dissected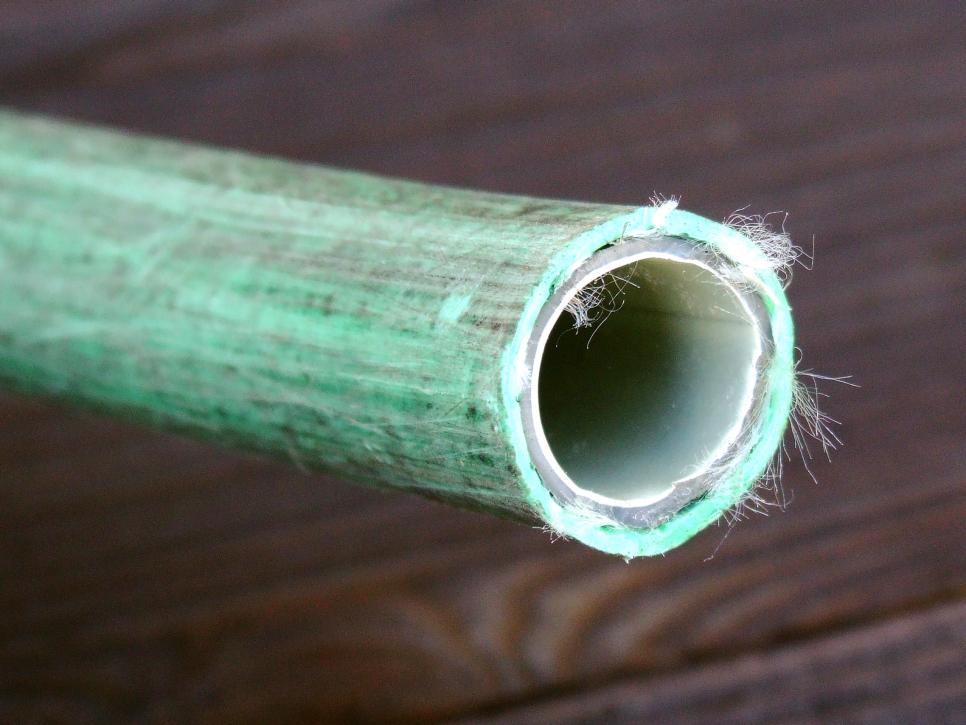 You may be tempted to buy the cheapest hose you can find, but just like anything else, you get what you pay for. A reinforced hose with a limited life-time warranty will last a lot longer than the ubiquitous
and generic "green" garden hose. Of course, color doesn't determine hose quality, look for hoses that are reinforced on the inside (generally with nylon) and on the outside, referred to as the jacket. In this photo, you can see the multiple layers of the hose. The frayed bits around the edge are part of the nylon reinforcement, which is wound like webbing in between the inner hose and outer jacket.
It's All About the Layers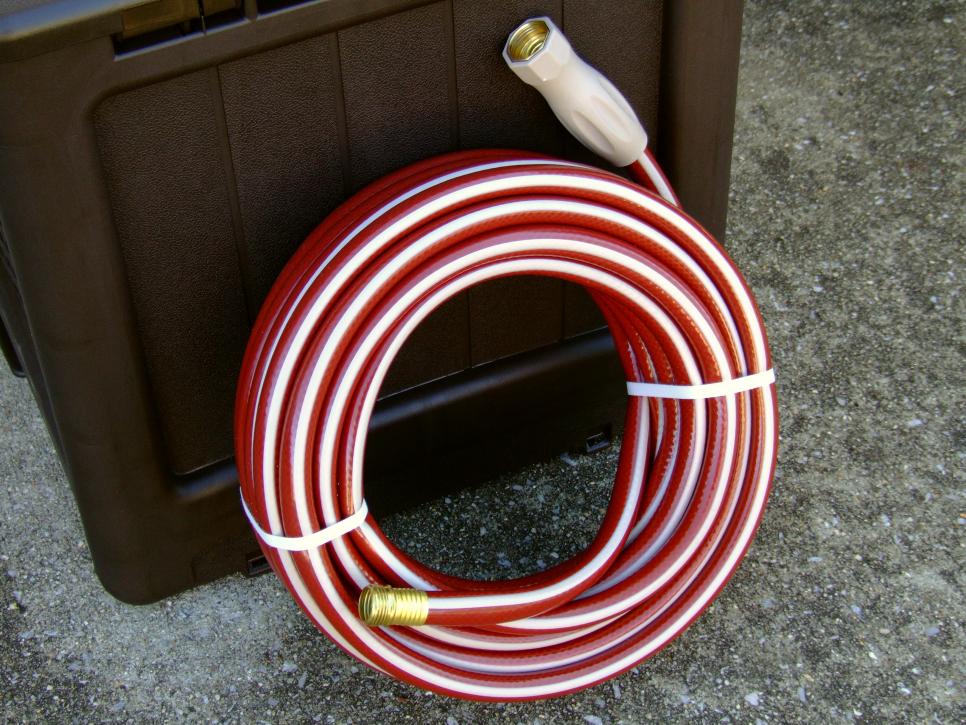 A six-ply (number of layers) hose will be sturdier than a three-ply hose, and is often referred to as "kink-free". A utility hose – generally white in color –is only to be used for light-duty jobs such as on a boat.



Nozzles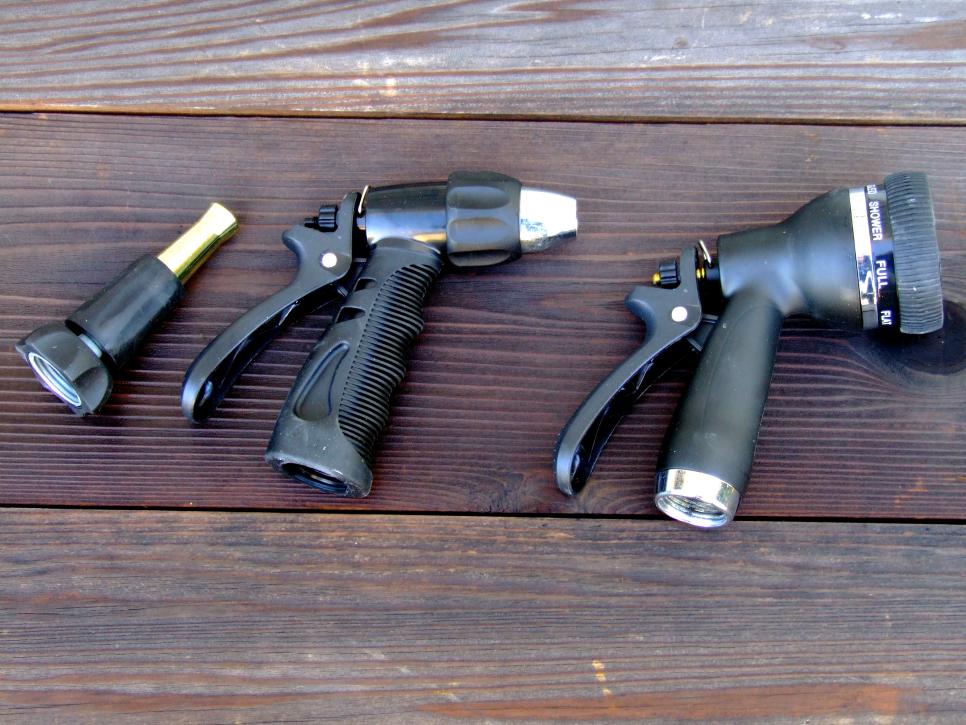 It's a good idea to have a good all-purpose spray nozzle for odd jobs and another nozzle with various spray patterns. Pictured above (left to right) is a twist nozzle, an all-purpose nozzle and a rotating spray pattern nozzle. The twist nozzle and all-purpose nozzles are good for everyday jobs such as washing a car or rinsing off lawn and garden tools. The rotating spray pattern nozzle can be used for these jobs and for watering the garden.

Watering Wands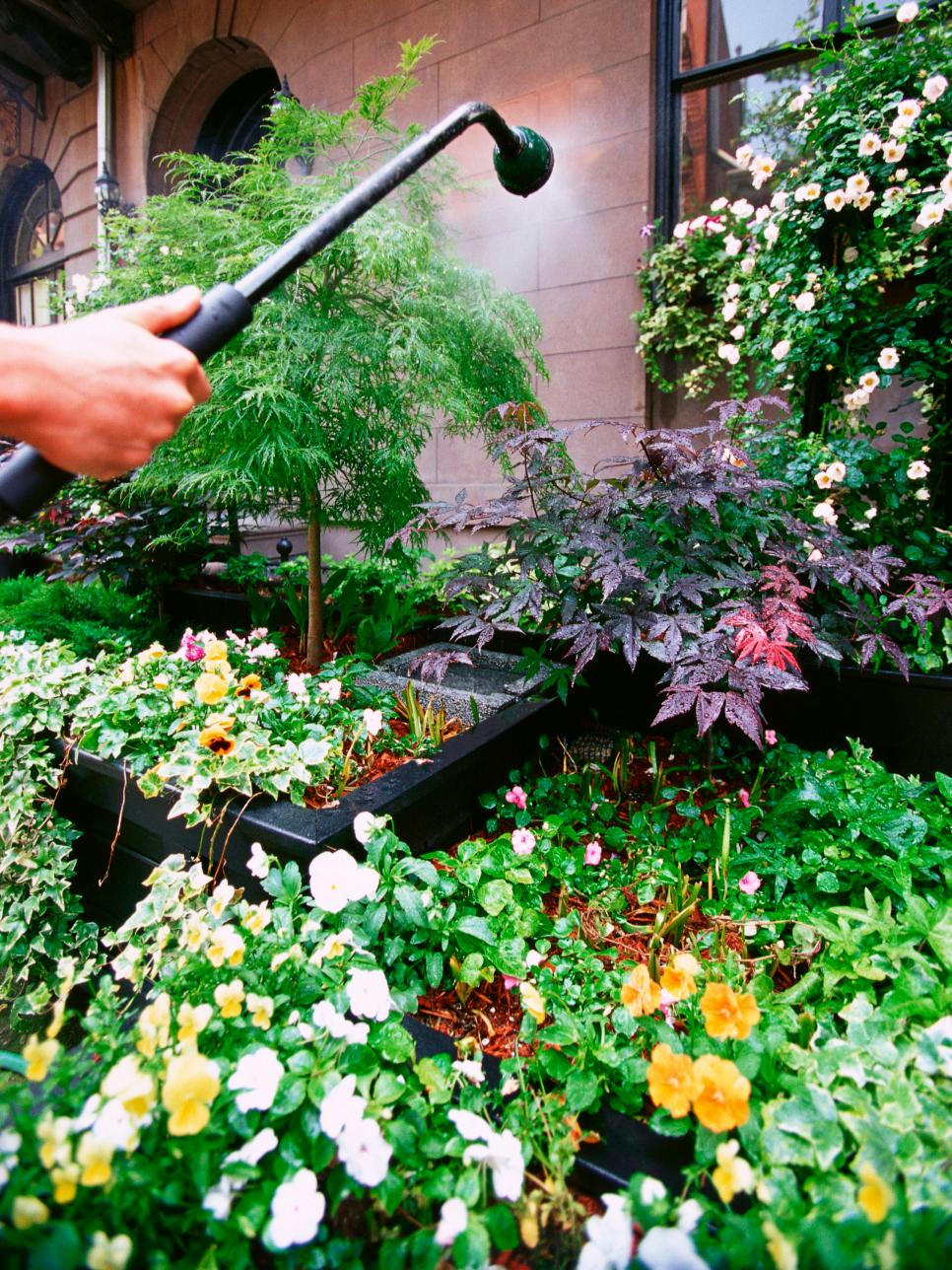 An additional type of nozzle is a watering wand, which can also have rotating spray patterns. Get a wand if you do a lot of gardening, particularly if you have a lot of containers or large raised beds. With all types of nozzles, be sure to look for high-density plastic or metal (preferably brass) components.

Sprinklers

There are three basic types of sprinklers: whirling, impact, and oscillating. The whirling type has a small coverage area, so it is best used for a specific area like a vegetable garden. An impact sprinkler is inserted directly in the ground with an attached spike. It can reach a broad area and is most often fitted with an adjustable-height tripod to increase the range. An oscillating sprinkler rotates back and forth, putting water out in a fan pattern. When buying a new sprinkler, look for its coverage area rating – usually in square feet – and match it to your desired watering area.
Reel It In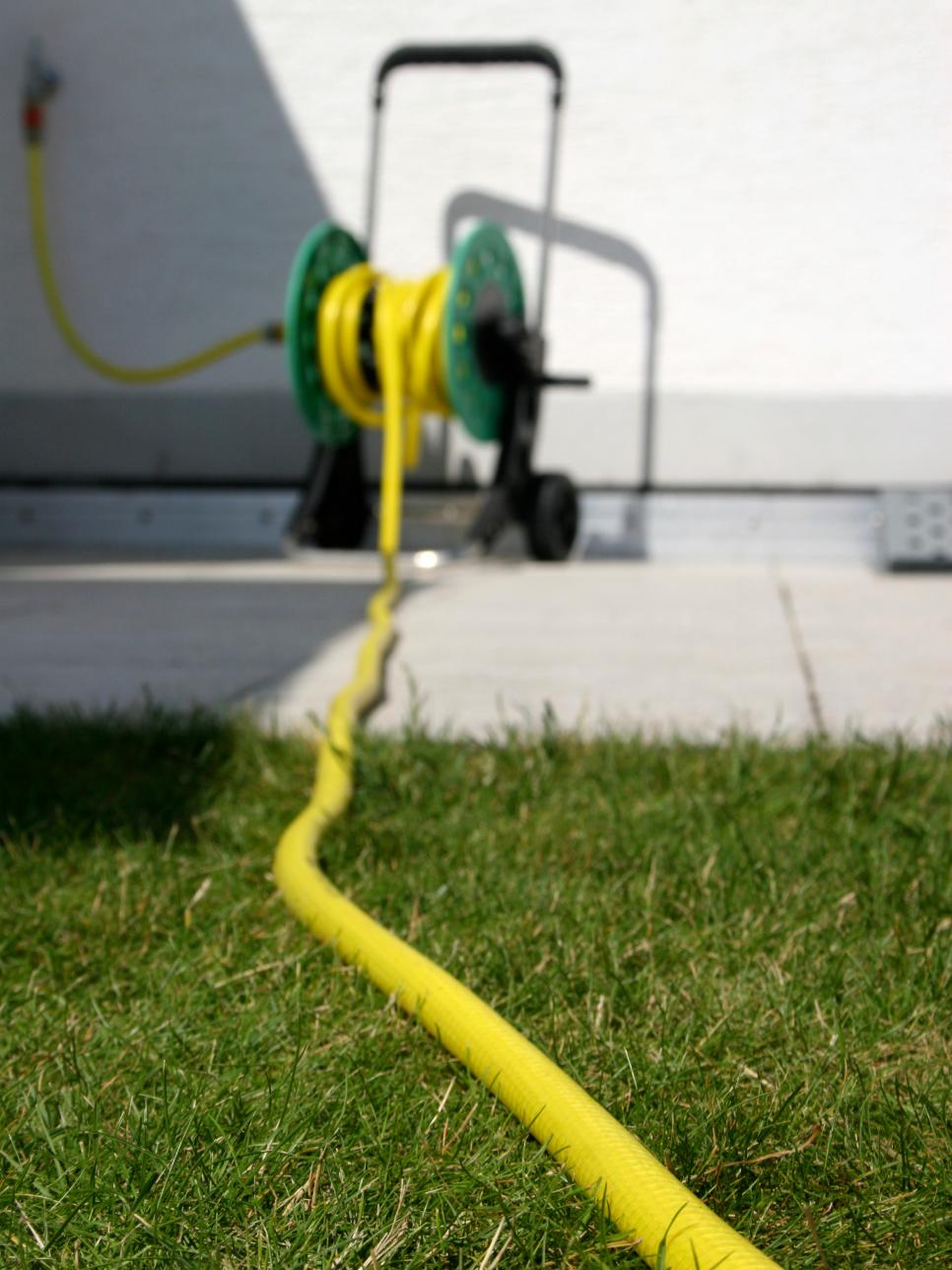 Roll up or place your hoses in storage after each use. Don't allow hoses to sit in the yard when not in use. Exposure quickens hose decay, and leaving a hose stretched across lawn will kill the grass underneath it.
Empty It After Use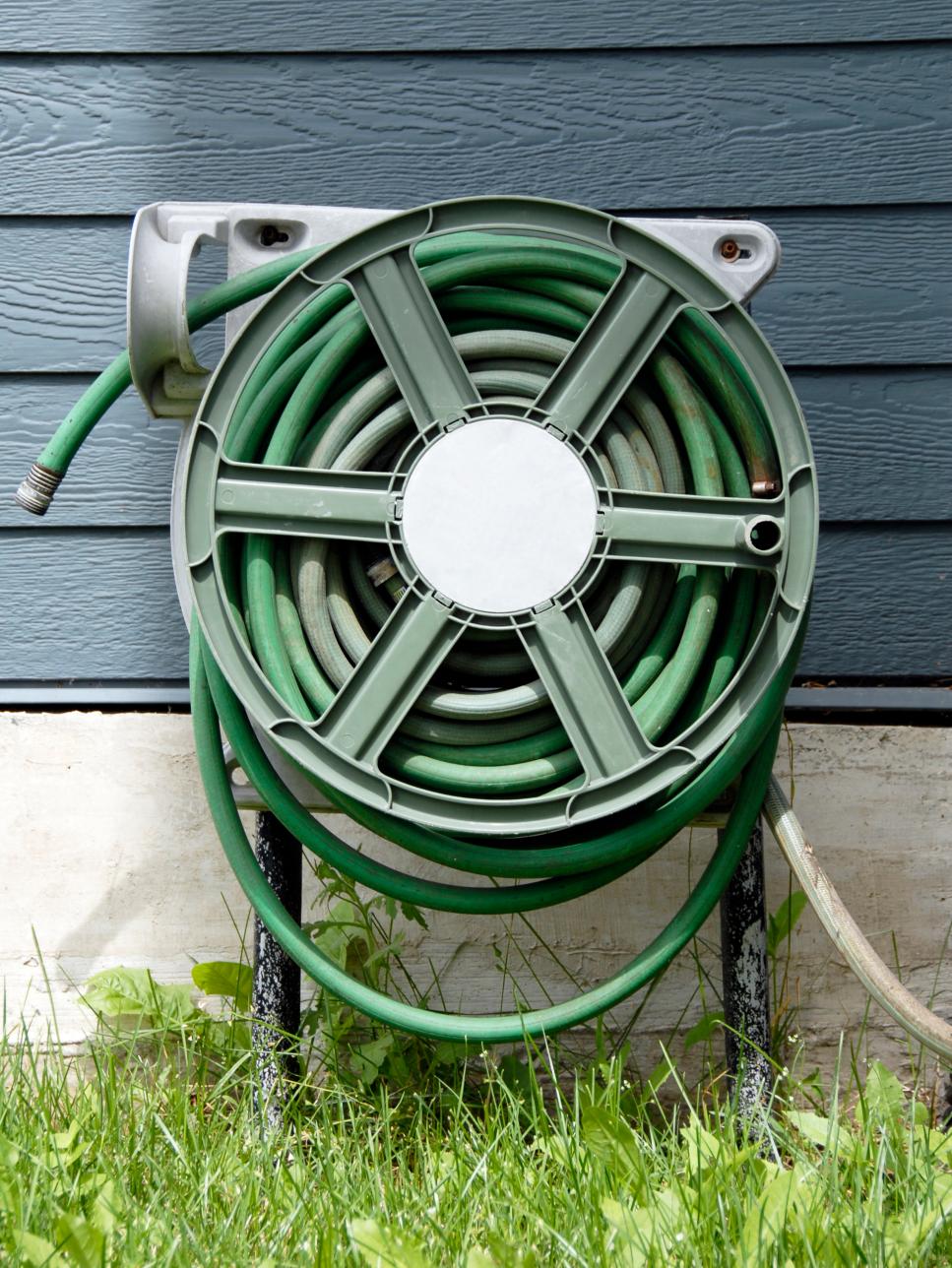 It's best to fully empty a hose before storing it. Remove the sprinkler or nozzle and allow the hose to drain. If you keep the nozzle attached, depress handle when turning off the water. Water kept in a hose can freeze, or become scalding hot if it's kept in a spot with a lot of exposure to the sun. While it's easiest to keep a nozzle attached, it's a good idea to go ahead and remove and put it in storage if you won't be using it for a while, particularly over the winter.
For more information about taking care of your lawn, or getting your home ready for sale call us at 603-361-7295 or email at conniedolloff2@gmail.com