Good To Know Facts About Outdoor Furniture Materials. New Hampshire people say if you don't like the weather here just wait five minutes and it will change. If you're outdoor furniture you probably don't want to hear that! Here are some good pointers from www.wayfair.com.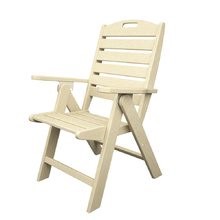 Aluminum
Pros: Lightweight, durable, doesn't rust or fade, low maintenance, affordable.
Good to Know: When aluminum patio furniture sits in the sun it can become hot. Powder coated aluminum furniture can come in a variety of colors and is durable. (Powder coating is a layer of polyester or epoxy powder that is fused to the surface to form a protective layer.) Look for UV-resistant finishes and rust-proof hardware.
Maintenance Tips: Simply wash with soapy water and rinse. Use car wax or mineral oil to protect surface.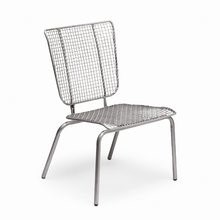 Plastic, Polymer, and Resin
Pros: Lightweight, low maintenance, inexpensive, stackable, available in a variety of colors
Good to Know: Most plastic furniture does not require painting or sealing. Plastic furniture (especially resin) can be made to resemble wicker, wood, and more. Recycled plastic furniture (including marine-grade polymer furniture) is made of high-density polyethylene, which comes from milk cartons, shampoo bottles, and more. Furniture made with recycled plastic and resin (a high-quality, strong plastic) were developed to be highly durable and resistant to moisture, stains, mildew, and insects. This type of plastic won't peel, crack or fade. Often high-quality recycled plastic furniture can be heavier than traditional plastic furniture. In lower-quality plastic furniture, look for UV-stabilized pigments to reduce fading.
Maintenance Tips: Use cleaners that prevent mildew and rinse furniture with water.
Steel
Pros: Sturdy, durable
Good to Know: Steel furniture is heavier than aluminum, but lighter than wrought iron. When in direct sunlight, steel furniture can become hot to the touch. For comfort, you may want to purchase cushions made of fade-resistant all-weather fabric.
Maintenance Tips: If the furniture isn't stainless steel (which is rustproof), apply a protective finish to protect it from rust. Wash with mild soap and rinse.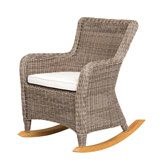 Wicker/Rattan
Pros: Lightweight, flexible, comfortable
Good to Know: Wicker and rattan are suitable for indoor and outdoor use, making great additions to sunrooms, porches, and decks. Available in a wide range of colors, the materials have a slightly coastal, rustic, or country vibe.
Maintenance Tips: Wash with a mild detergent and rinse to clean. Often wicker and rattan furniture will come with cushions, which should be made of all-weather fabrics to help prevent fading and wear.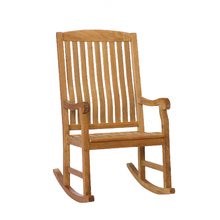 Wood
Pros: Solid, sturdy, heavy, non-heat-absorbing, long-lasting if well cared for Good to Know: Wood furniture can be expensive. Teak, cedar, pine, and eucalyptus are common types of wood used in outdoor furniture.
Wood Types: Teak is a dense-grained tropical hardwood. It is resistant to rotting, warping, shrinkage, and swelling. A more expensive option, teak will age to a gray shade if left untreated and takes varnish well. Eucalyptus is a versatile hardwood. A more budget-friendly option, eucalyptus is naturally resistant to moisture damage and insects. Refinish eucalyptus periodically to maintain its finish. Teak and eucalyptus are more durable and easier to maintain. Cedar and pine are softwoods that will age to a gray finish if left unsealed or unpainted. Cedar is generally more expensive. Look for pressure-treated pine.
Maintenance Tips: Wood outdoor furniture may require more maintenance than other materials. It may require a preservative to protect against weathering and insects. Use a brightener and oil to maintain its original appearance if not painted. If you decide to paint it, use paint with UV filters to prevent fading. Check for splinters if wood is well-worn or dinged.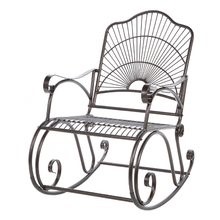 Wrought Iron
Pros: Sturdy, durable, can be left out to withstand the elements.
Good to Know: Wrought iron furniture can be heavy and will need to be protected against rust if it isn't powder coated. It's available in a variety of styles, from traditional to modern. For comfort, wrought iron furniture may require a cushion, which should be made of all-weather fabric to protect against fading.
Maintenance Tips: Apply a rust protector and use paint to touch up cracks when necessary. To clean, wash with mild soap and rinse.